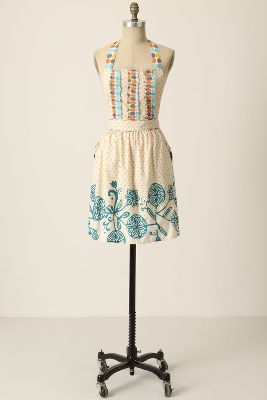 i find myself trying to channel my inner martha stewart or barefoot contessa in the kitchen these days. staying home with baby means i have loads more time to try and whip something up in the kitchen. it just seems as though it would be way more fun if i were wearing this charming apron from anthropologie. maybe with nothing underneath on special occasions...what?!?!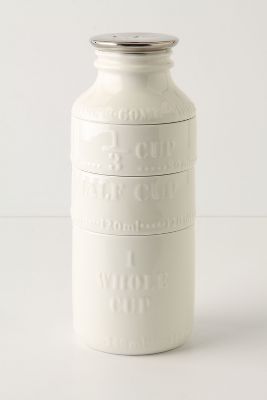 i obviously need these adorable measuring cups. i want them. even if i never measure anything ever again i want them.
these garden markers would also be perfect in my imaginary herb garden that sits in brightly colored pots on the wooden table under my kitchen windows. maybe if i buy them it will entice me to actually plant said garden. or not.
i love the industrial feel of this sign. as if one would forget what to do in the kitchen. but still.
and i will put all my new things in this very kitchen (OR josh and maria will just let me, mike, and quinn move in with them). i love the clean lines, white and stainless steel, how sunshiny it is. LOVE. LUST. WANT.